YOUTUBE RESTORE
NEW SOCIAL MEDIA MAGIC
NEW EXCLUSIVE MAGIC
A BORROWED BILL SERIAL NUMBER RESTORED APPEARS ON YOUTUBE!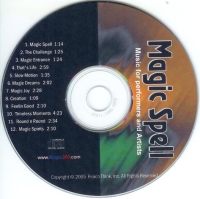 | | |
| --- | --- |
| Order Now: $6.99 | FREE Shipping Digital |
NEW EXCLUSIVE MAGIC, not available anywhere else. This illusion combines BOTH magic and social media and blends illusion and reality into your magic. The trick is STUNNING, AMAZING, EYE POPPING and TURNING PEOPLE's heads at parties, homes, friends and more. The amazing details of all the parts of the illusion that come together are mind baffling.
A RANDOM PERSION hands the magician a dollar bill from their wallet or purse, absolutely random. The magician takes the borrowed bill and rips a corner off the bill and hands it back to the random persion to hold it. The remainder of the bill is torn completely and then restored with only a missing piece. The magician hands the bill back to the spectator and the torn piece FITS PERFECTLY INTO THE BILL. Everyone is amazed, but the magician says, I have predicted this yesterday and uploded your serial number on your bill on youtube YESTERDAY. The magician pulls out a phone or tablet and the spectator goes to youtube and plays the video and the SERIAL NUMBER ON THE SPECTATORS OWN BILL MATCHES EXACTLY TO THE YOUTUBE VIDEO THAT WAS UPLOADED YESTERDAY !!!!!!! This trick produces screams, ohhs and leaves people baffling. Can be performed anywhere with little or no setup.